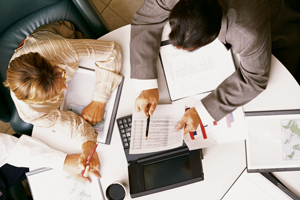 You can count on the best looking print job, delivered when you want it (not after you need it) produced by Branstiter employees who care what your finished project looks like.
There is no greater satisfaction than delivering a finished product that helps a client reach their goals and objectives. To learn more about our approach to customer service, follow the provided links for more information.
Our Mission And Promise To You
Everything we do and every decision we make will be for the purpose of improving service for our customers, making the company more profitable, and improving the standard of living of our employees.
We are in the business of printing. However, we feel that our company produces something much larger than ink and toner on paper. Our company produces success. We take pride in the fact that the products we create help to make your business more successful. We make every effort to be successful and recognize that we can accomplish this only if we can help you be successful.
OUR MARKETING MISSION STATEMENT
Branstiter Printing is the only print solutions in West Central Illinois that GUARANTEES our clients on-time delivery, best quality, on-target results, best value, and total satisfaction. We do this to ensure that our clients are the best treated, best served, and most satisfied printing customers around.
Company History
Since 1899 Branstiter Printing Company has provided customers with outstanding customer service. We are proud of our record of providing the best printing and binding solutions for West Central Illinois.
We pride ourselves on being a complete source for all of your business communications needs and have always been on the leading edge of technology. We understand that an investment in technology can actually save money by improving efficiencies.
If you are new to our company, thank you for considering us and we look forward to serving you. We launched this cutting-edge Web site to make it easier for our clients to request estimates, place orders, check proofs, or transfer files online. We hope you find it as helpful as we do.